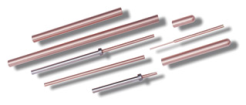 ISOBAR® HEAT PIPE
Isobar® Heat Pipe are super-thermal conductors transfer large amounts of heat at high speeds in both heating and cooling applications. Temperature uniformity along the entire length from the evaporator to the condenser is typically in the range of 1EC while transferring large amounts of energy.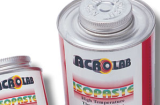 ISOPASTE
Isopaste is a high-temperature thermal bridging compound used in Acrolab's Isoplatens and Heat Transfer Tools.

HEATING ELEMENTS
WPT offers a wide variety of heating elements to fit the needs of the Packaging, Plastics, Rubber, Agricultural/Food Processing.
Isobar is a registered trade mark of Acrolab Ltd.